Private Birthday Parties
2 Hours – Rent our entire venue for $325.00 for the first 30 skaters
Includes admission and all skate rental needed for up to 30 skaters.
Bring your own skates or use ours!
$10 additional per skating guest with a maximum of 45 skaters. Customized pricing available for over 45 skaters, contact us for more details
NO CHARGE for non-skaters.  Non skating guests are free to attend.
No charge for our skate-mate helpers during private birthday parties.  These are to be used by beginner skaters only, 12 and younger.
You may supply us with a list of songs you'd like us to play for your party (we will do our best to accommodate) or we will play from our extensive iTunes & Spotify playlists. We can also play from your phone or Spotify playlist.
You may bring in any decorations, food, and non-alcoholic drinks you wish for your skating guests.
Our snack bar is not open for these private birthday parties.
Supply your own paper products such as plates, cups, napkins and silverware
Perfect for birthday parties, family reunions, Christmas parties, bachelor/bachelorette parties, work parties, dances, engagement parties, you name it!!
If your party is to celebrate a birthday we can break halfway through the party for eating and opening gifts. Skating resumes once this has been complete. Eating and opening gifts may also be done at the start of the party. We do require all eating and opening gifts to be complete before the last 30 minutes of your reserved party time.
Your personal belongings must be picked up by the end of your reserved time and we will do all the cleanup.
The party planner may get in 15 minutes early to bring in food and drinks. Guests must wait in the lobby until the start of your party.
We require the full payment when you call to reserve your party. If you have more than 30 skaters we will collect the difference at the end of the party. If you cancel less than 2 weeks before your party date, you forfeit a $50.00 deposit.
We are limited on availability for 3-hour birthday parties. If we do have an available day/time the cost is $425.00 for 3 hours.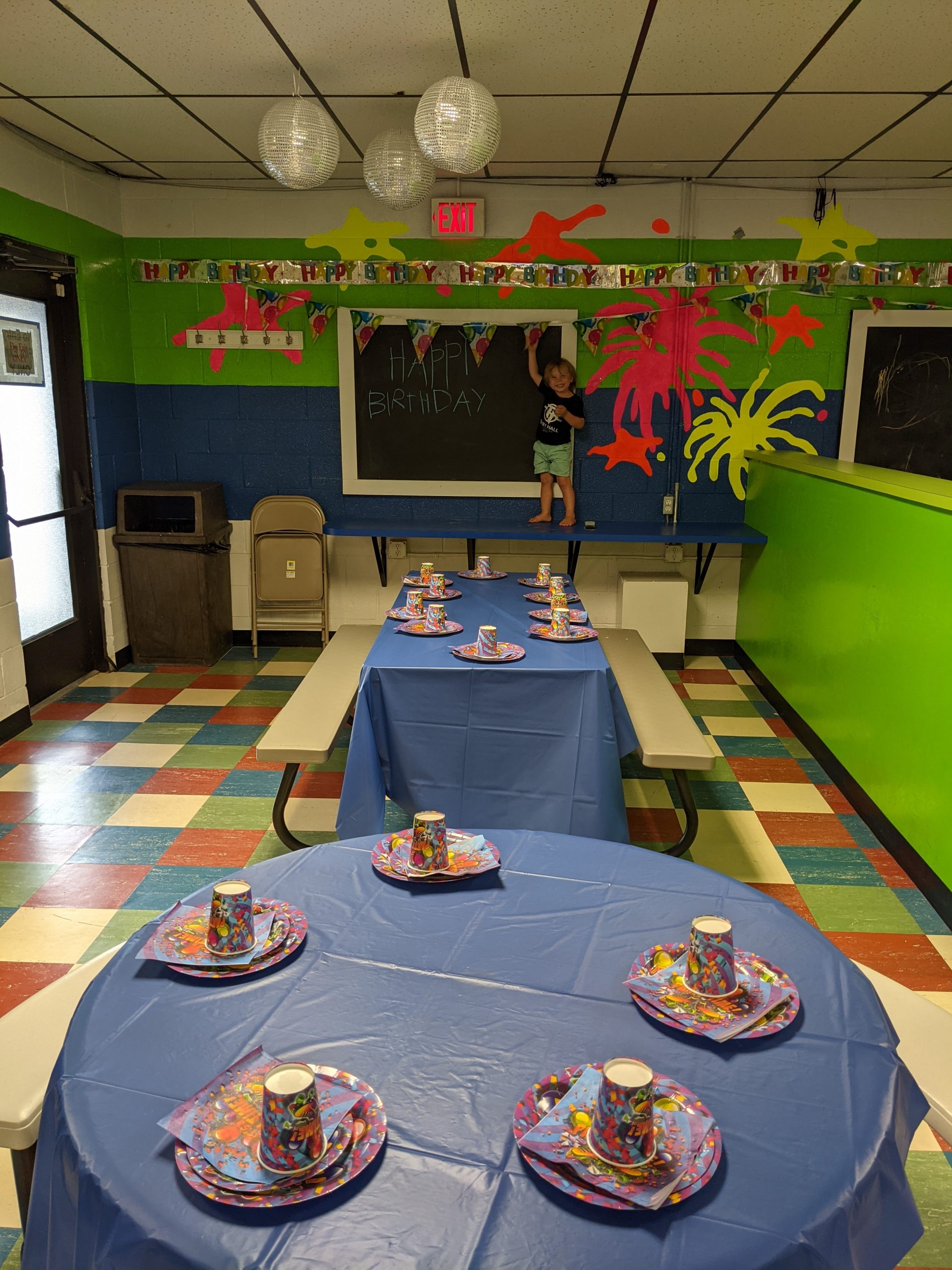 Public Session Birthday Parties
3 Hours (during public session) – $175/per table
Parties may bring in your own food, drinks and table service for your guests. Additional drinks & food may be purchased at the snack bar.
Admission and skate rental for up to 15 guest skaters
Your very own dedicated party host to accommodate any needs you have throughout your party
Private VIP Table in our Snack Bar
Refrigerator and Freezer access
Tables seat 15 guests
Seating is limited for non-skating guests. Please keep non-skating guests to a minimum
Each additional skater is $10.00 each with a maximum of 3 additional skaters allowed per table rental
Party planner may get in 15 minutes early to bring in food and drinks, and set up decorations.
Full payment is required to book a party. If you canceled less than 2 weeks before Party date, you forfeit a $50.00 deposit.