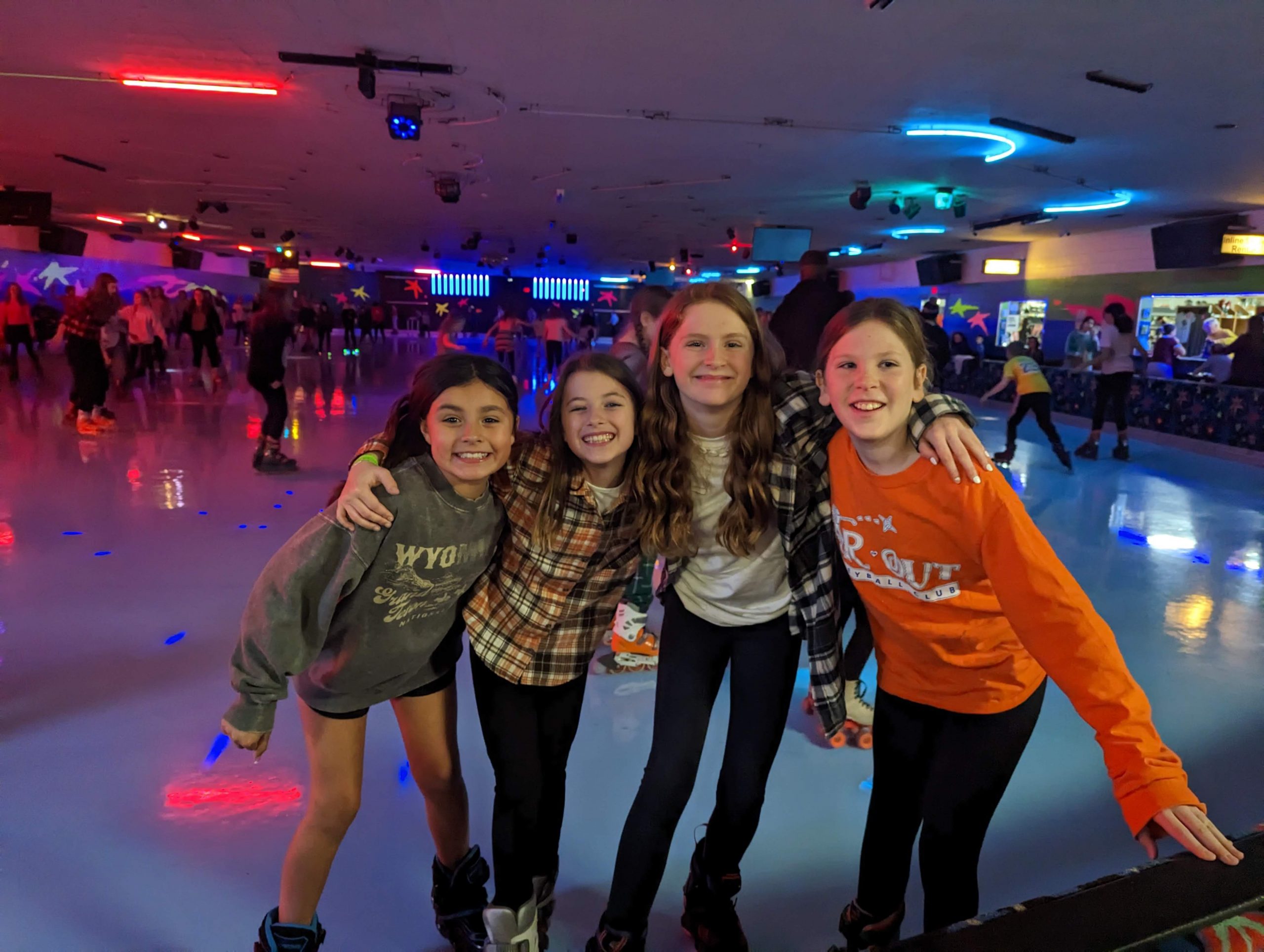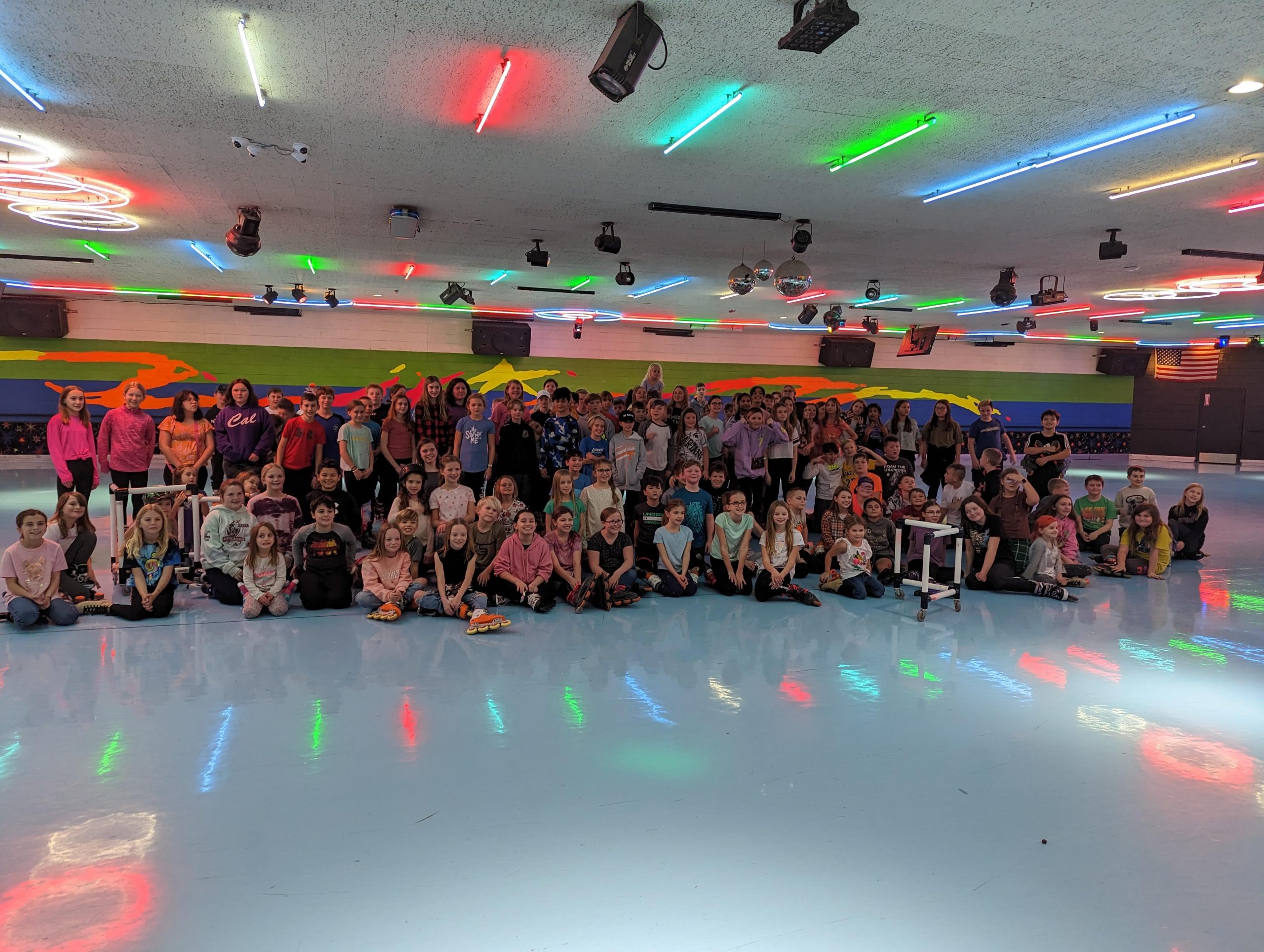 Small Group Private Parties
2 Hour Private Party –
Spend more time enjoying your party than working it! We make parties easy & fun for the hosts as well as the guests. At the end let us handle the clean up for you!
Includes admission and all skate rental needed for up to 30 guests.
$15 additional per guest over 30, with a maximum of 45 guests (which includes skaters & non-skaters).
No charge for our skate-mate helpers during private birthday parties.  These are to be used by beginner skaters only, 12 and younger.
You may supply us with a list of songs you'd like us to play for your party (we will do our best to accommodate) or we will play from our extensive iTunes & Spotify playlists. We can also play from your shareable Spotify playlist if you email the link to us in advance.
You may bring in any decorations, food, and non-alcoholic drinks you wish.
Our snack bar is not open for these private birthday parties.
Supply your own paper products such as plates, cups, napkins and silverware.
Perfect for birthday parties, family reunions, Christmas parties, bachelor/bachelorette parties, work parties, dances, engagement parties, you name it!!
Add an hour to make it a 3-hour party – inquire for availability
Private parties not offered during our regular public session hours
Medium Group Private Parties
2 Hour Private Party –
Custom pricing available for parties ranging between 40-100 guests
Group pricing: Includes all roller skate and Rollerblade rental
– 40 – 59 Guests:   $525
– 60 – 79 Guests:   $625
– 80 – 99 Guests: $725
– 100+ Guests: $825
– $10 per person over 100 in addition to the $825 rate
Full payment required to reserve your date
Admission/pay per guest options available as well, inquire for details
Snack bar optional for additional price, or you may bring in your own food

If for any reason you need to cancel or reschedule your reserved party within 2 weeks of the reserved date, we do charge a $250 cancellation fee to cover our costs of saving your date and staffing. The remaining balance of your party can be used toward rescheduling a different date.

Add an hour to make it a 3-hour party – inquire for availability
Email us for more details customized for the size of your group!
Private parties not offered during our regular public session hours
Large Group Private Parties
2 Hour Private Party –
100+ Skaters minimum
Perfect for school, church, or company parties, as well as wedding receptions or fundraising events!!
Snack bar will be open
Available weekday mornings/afternoons and Monday – Thursday & Sunday evenings
School rebate program & discounted pricing available for schools who reserve 3+ parties per school year which offers $1 back per skater over 100!
Customizable pricing available for groups who would like to pay as a group or individually
Please email us at [email protected] for more details!
Private parties not offered during our regular public session hours
Fundraising opportunities available when booking 3 or more group parties for this school year!!

Please email us at [email protected] with as much notice as possible if you need to cancel your scheduled reservation.
If you do not arrive for your scheduled party within 15 minutes of the start time without any communication to our staff your party will be considered a no-show which is non-refundable.