Beginner skating lessons for all ages!
This class will teach the basics of roller skating and rollerblading including starting & stopping, forward and backward maneuvering, falling down & getting up, balancing on one foot, technique, and safety. We also mix in some fun with games like Dead Bug and the Hokey Pokey to apply newly learned skating skills! Lessons are taught by highly qualified & Roller Skating Association Certified skating instructors.
Skills can be progressed according to each individual skater so feel free to attend multiple classes!
Roller skates, Rollerblades, or Fisher Price skates provided, or you may bring your own!
Skaters should arrive at least 15 minutes early to check in and get their skates or blades on.
This class is a parent participation class if your child cannot skate independently yet. Any parents that wish to walk with their child on the floor during class may do so for a $5 fee per class to be paid at the door upon arrival. If the parent would prefer to skate they may bring their own or rent ours for $3.
To allow for each skater to improve their skating talent without relying on an aid, we do not allow Skate-mate tools during this class. 
*Progression* Ask us about how to get started on our Speed Team to learn how to skate super fast!
Skating lesson
Classes are 4 weeks long:
Saturdays 10:00-10:45am
*Can't make it to the whole 4-week session? We do offer 1-lesson drop-in classes for $15/class*
Price:
$48 per skater
Parents: $5 per lesson
to walk or skate on the floor
$3 Roller skate or Rollerblade rental per lesson if parents would like to skate along
*FREE* Skate rental for students
Upcoming Classes for 2023:

– October 7-28
– November 4-25
Skate Lesson Signup
$48.00 per student
Individual Lesson Drop-in
$15.00 per student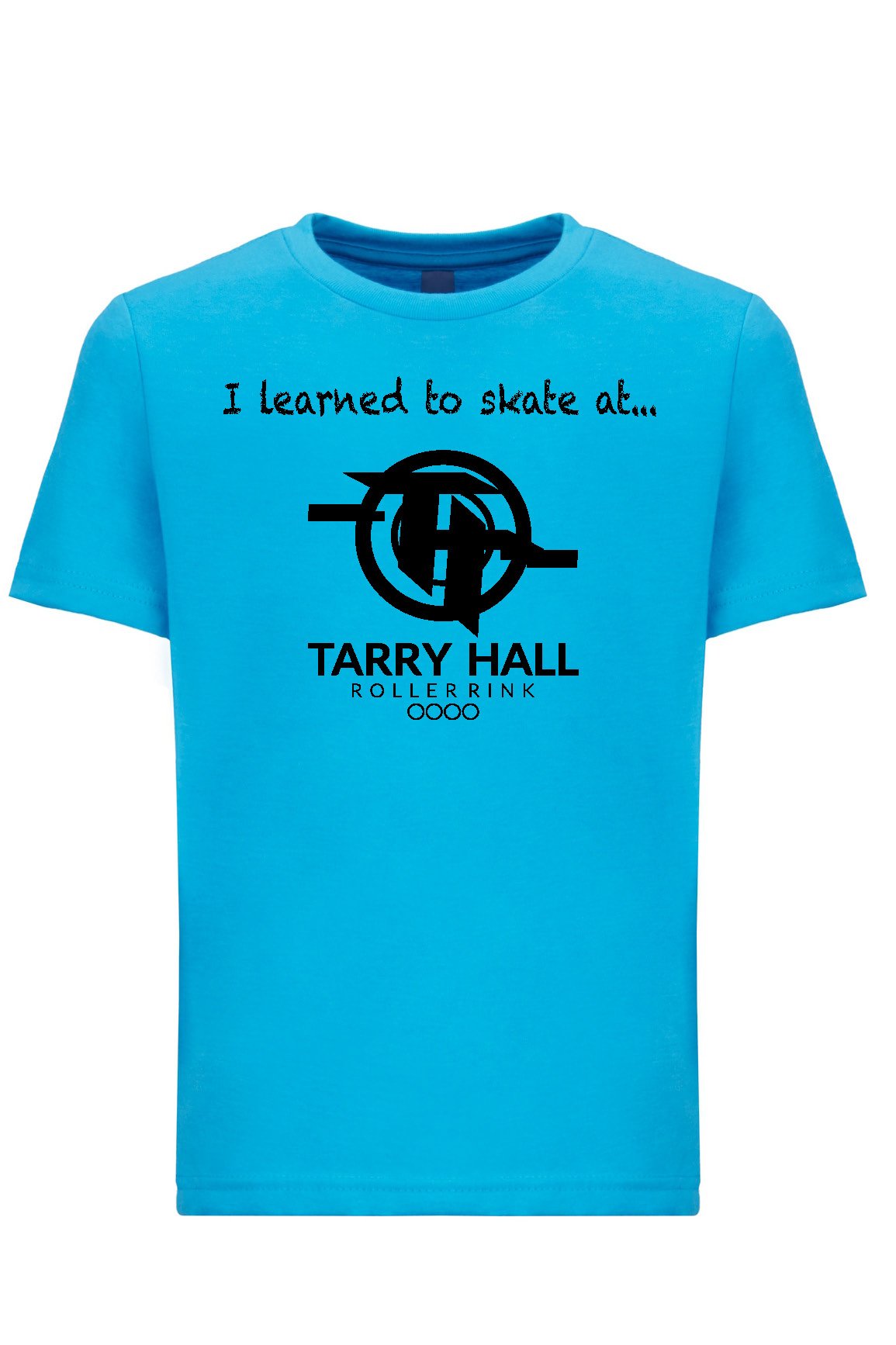 "I learned how to skate at Tarry Hall" T-shirt
$15.00 per student